Cambodia is a fascinating country to visit or live in, with ancient temples, lush jungles, stunning beaches, and friendly locals. As the country continues to develop its tourism infrastructure, it's easier than ever for foreigners to get a Cambodian visa.
This guide covers everything you need to know about the types of visas available, fees, requirements, and how to extend your stay in Cambodia.
Types of Cambodian Visas
Cambodia offers a variety of visa options for travelers, expats, remote workers and long-term residents. The type of visa you will need depends primarily on your nationality and intended length of stay in Cambodia.
There are several different visa types available for entry into Cambodia:
Tourist Visas
The tourist visa (T class) is suitable for stays of 30 days or less in Cambodia. It is available on arrival at international airports in Phnom Penh, Siem Reap and Sihanoukville for citizens of most countries for a cost of $30.
The 30-day tourist visa is single entry only. It can be renewed once at an immigration office for an additional 30 days for a fee of $30-50. After two back-to-back 30 day periods, you must exit Cambodia and re-enter to obtain a new tourist visa.
Ordinary Visas
The ordinary visa (E class) is a better choice for those planning longer-term stays in Cambodia. It costs $35 on arrival at airports and land borders and is valid for 30 days initially.
The key advantage of the ordinary visa is that it is indefinitely extendable while within Cambodia by applying for an EOS (extension of stay) using one of the following categories:
EB – For those working, volunteering, studying or doing business in Cambodia. Requires a support letter from your Cambodian organization or employer.
EG – For those actively looking for employment in Cambodia. Can be extended for 1-6 months.
ER – Retirement visa for those aged 55+ with proof of pension/retirement funds.
ES – Student visa for those enrolled at a Cambodian educational institution. Requires support letter from the school.
The EOS can be obtained for 1, 3, 6 or 12 months. The 6 and 12 month extensions allow for multiple entries, while the 1 and 3 month EOS are single entry only.
Other Cambodian Visa Types
K class – Available to those of Khmer heritage. Provides a free lifetime visa.
B class – For employees of certain approved international organizations and NGOs on official business. Issued in advance.
C class – For approved NGO workers with an MoU with the government. Arranged by employer.
Who Needs a Visa for Cambodia?
The majority of foreign nationals will need to obtain a visa in order to enter Cambodia.
Citizens of ASEAN member states, including Brunei, Indonesia, Laos, Malaysia, Philippines, Singapore, Thailand and Vietnam, are eligible for visa exemptions ranging from 14-30 days depending on nationality.
However, those holding passports from several countries including Afghanistan, Algeria, Bangladesh, Iran, Iraq, Nigeria, Pakistan, Saudi Arabia, Sri Lanka and Sudan are NOT currently eligible for visas on arrival. Citizens of these countries must secure a visa in advance from the nearest Cambodian embassy.
Where to Apply for a Cambodia Visa
There are several options for obtaining a visa to enter Cambodia:
Visas on Arrival
Visas on arrival are available at the international airports in Phnom Penh, Siem Reap and Sihanoukville. No pre-approval is required – you can fill out the visa application form on the flight and proceed to the visa desk upon arrival with your passport, photo (if required) and $30-35 visa fee in cash.
E-Visas Online
Cambodia also offers electronic "e-Visas" that can be obtained in advance online. They are available for 30 day tourist or ordinary stay visas only. The online e-Visa costs $36-42 plus a small service fee and requires at least 5 days of processing time. It is valid for entry at the three main airports as well as some land borders.
Visas at Embassies
For those required to obtain visas in advance, or who prefer to apply beforehand, visas can be obtained at Cambodian embassies and consulates worldwide. You will need to bring your passport, visa photos, proof of travel insurance, and any other supporting documents required.
Visas at Land Borders
Visas can also be obtained upon arrival at most land border crossings between Cambodia and neighboring countries including Vietnam, Thailand and Laos. There will likely be small extra "processing fees" of $1-20 required at land borders.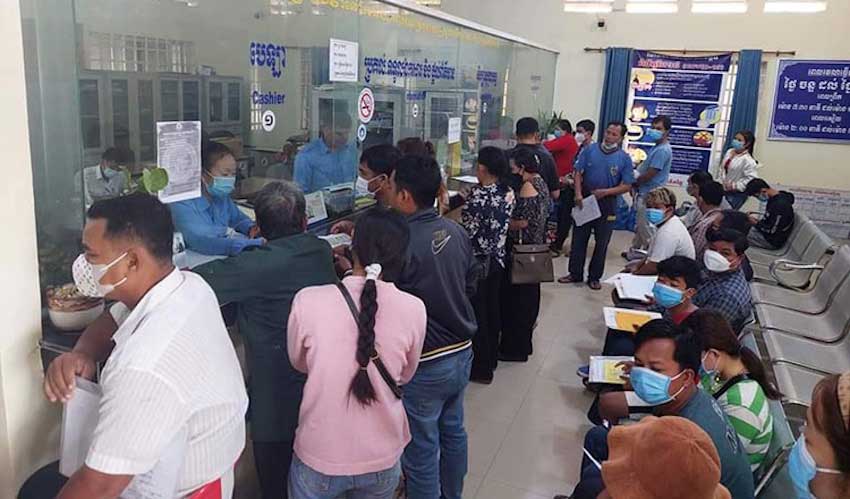 Visa Application Requirements
General requirements for obtaining a Cambodian visa:
Passport with at least 6 months validity and one blank page
Passport-style photo (may not be required at land borders)
$30-40 visa fee in US dollars
Onward or return plane ticket
Any other documents required for your specific visa type
Extending Your Stay in Cambodia
If you wish to remain in Cambodia longer than the initial visa period, you will need to extend your visa from within the country.
30 day tourist visas can be extended once for an additional 30 days for $30-50.
Ordinary visas can be extended indefinitely by applying for EOS extensions each month for fees ranging from $30 to $300 depending on length.
Official Visa Extensions
You can visit the immigration office at the Phnom Penh Airport to extend your visa. This method takes time and requires multiple visits – using an agent is usually easier.
Visa Extension Agents
There are numerous travel agents and visa agents across Cambodia that can handle extensions for you for a fee. Allow 3-10 days processing plus the extension length.
Overstaying a Visa
If you overstay your visa, you will be charged $10 per day overstayed when exiting the country, up to a maximum of 30 days. After 30 days, you risk fines, jail time and bans. Get an extension instead!
Summing Up
In summary, Cambodia offers a range of visa options to accommodate short tourist visits as well as long-term stays for expats, remote workers, and others planning to live in Cambodia. With the ability to apply online, on arrival or at embassies and land borders, as well as multiple extension options, it is straightforward to arrange both your initial entry and extend your stay in the Kingdom.