Cambodia's first marine national park has been created on Koh Rong, expanding on a marine protection area established for the island in 2016.
According to a sub-decree signed by Prime Minister Hun Sen, the Koh Rong Marine National Park will cover 7 islands: Koh Rong, Koh Rong Samloem, Koh Koun, Koh Touch, Koh Tatiem, Koh Mnoas Krav, and Koh Mnoas Knong.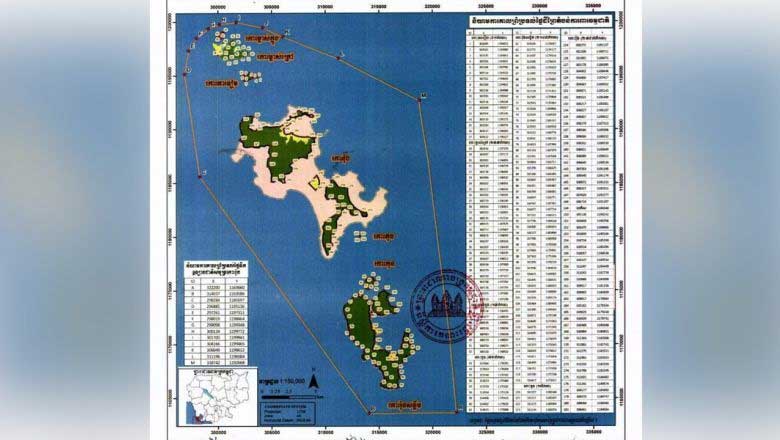 A Map of Marine National Park
The park covers 52,448 hectares of mostly open water, with just 5,311 hectares of land, the decree states.
However, the sub-decree notes the park excludes land committed to public use and privately owned land. Large swathes of Koh Rong and Koh Rong Samloem have reportedly been leased for development.
The decree mandates the Ministry of Environment to manage the park in collaboration with other ministries, including the Ministry of Agriculture, which includes the Fisheries Administration (FiA). The previous marine area for the archipelago was controlled by the FiA, which lacks jurisdiction over land.
Read more: Cambodia's First Marine National Park