Work on a new solar power station is set to start next month on Koh Rong Samloem.
The 1.25 megawatt (Mw) solar power project was signed off this year and will be constructed as two standalone solar based micro-grids that can provide electricity to the people and local businesses on the island.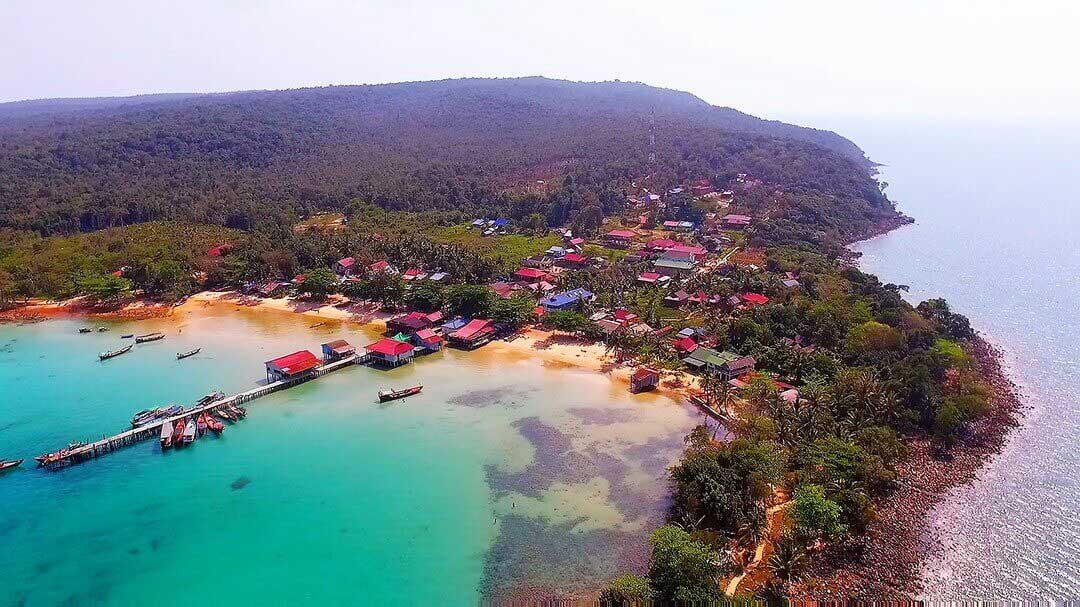 Aerial View of M'Pai Bay on Koh Rong Samloem
The new solar power station is an investment by Total Solar Distributed Generation (DG) – a wholly owned affiliate of Total, together with two other projects. The projects include solar power stations in Thailand, Indonesia, and Cambodia, with a total power output of 52 Mw.
Gavin Adda, chief executive officer of Total Solar DG Southeast Asia, said: "For the Koh Rong Sanloem electrification project, solar is combined with power storage. This is an example of remote locations leveraging renewables to improve access to power and also cut costs. Southeast Asia has tens of thousands of islands, so we see integrating storage with solar as a great growth opportunity."
Total Solar DG has been developing solar energy with a total power of about 600 Mw in Asia-Pacific countries, including the Philippines, Cambodia, Thailand and Indonesia and plans to achieve 1,000 Mw of solar power in the coming years. Read more.