The National Geographic has revealed what it believes to be the Top 21 Beaches in The World – With Lazy Beach on Koh Rong Samloem among the chosen few.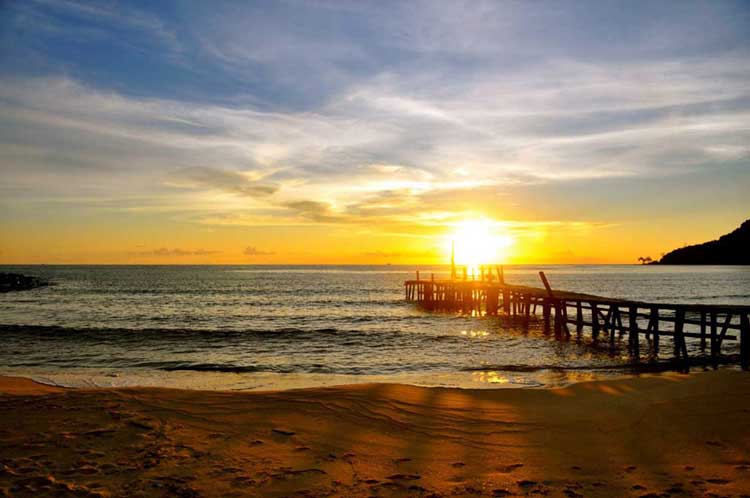 Sunset on Lazy Beach, Koh Rong Samloem

Lazy Beach has always tried to keep itself out of the limelight, so this global exposure may not be such good news for the tucked away resort.
Indeed, it was only in early 2016 that Lazy Beach put up an official sign on Saracen Bay directing tourists to the hidden jungle trail leading to the resort. The idea being that the small alcove is best enjoyed in a more tranquil peaceful environment, and an influx of curious travellers will undoubtedly spoil the pristine feel of the place.
The owner of Lazy Beach is already considering introducing new rules for walk-in visitors, previously having to turn away even small crowds of inquisitive explorers.