Nestled in northwestern Cambodia, Battambang is often overlooked by travelers heading to the beaches of Sihanoukville or the temples of Angkor Wat. Yet this modest provincial capital, the country's second largest city, has an understated appeal on its own. Free of the crowds and frenetic energy of Phnom Penh, Battambang offers a lively yet laid-back vibe, with historic and natural attractions that make it well worth a visit.
A Burgeoning Food Scene
One of the top draws of Battambang is its burgeoning food scene, which blends fresh local produce with global influences. The city is home to both cheap local eateries and more upscale restaurants started by expats and returning Cambodians.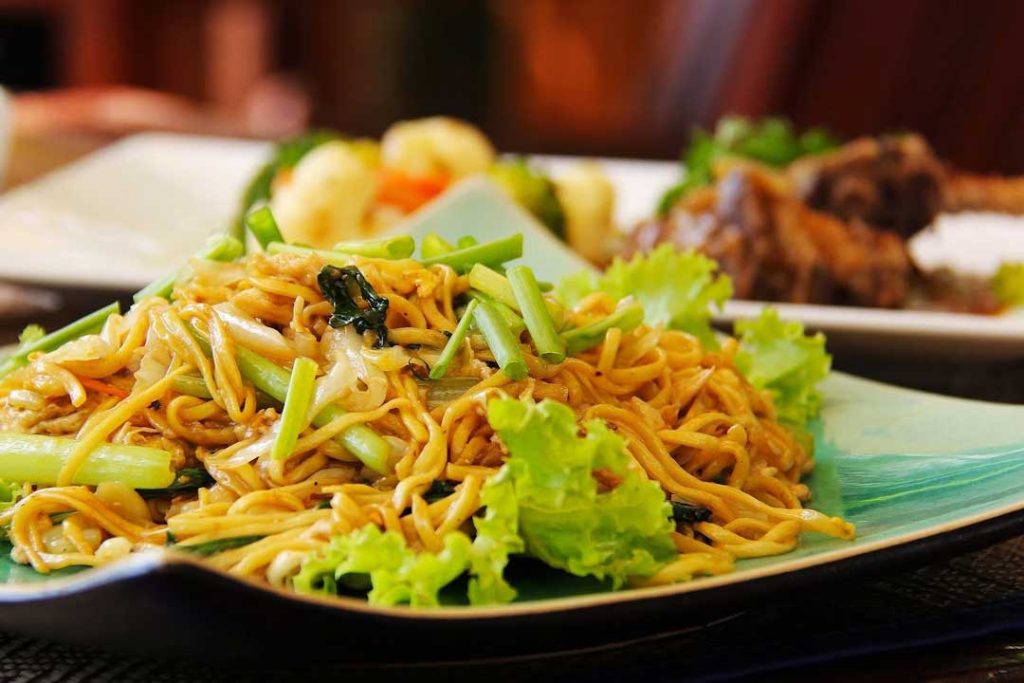 French classics like steak frites can be found at cozy bistros like Pomme d'Amour. Funky cafes like Lotus blend Cambodian flavors like lemongrass and kaffir lime into contemporary Western dishes. Jaan Bai, from respected Australian chef David Thompson, offers a unique 7-course tapas menu fusing Khmer, Vietnamese and Thai cuisine. Proceeds go to training underprivileged youth in the hospitality industry.
Breathtaking Countryside
The lush countryside surrounding Battambang is perfect for leisurely exploration by bicycle. Bumpy backroads pass colorful wooden homes, chanting monks at pagodas, and scenes of village life like raucous weddings. Tour companies like Soksabike lead half-day cycling excursions from the city into this bucolic landscape, stopping along the way to meet local families and learn about traditional crafts like rice wine distillation.
Serenity on the Sangker River
The slow-moving Sangker River winds through Battambang on its way to the mighty Mekong. Paddling along in a kayak or traditional wooden boat offers a peaceful perspective on riverside villages. Nonprofit Green Orange Kayak rents boats and provides paddling tours where visitors can take in scenic banks lined with cottages and oxen plowing fields.
Haunting History on Phnom Sampeu
Phnom Sampeu, a dramatic limestone mountain dotted with Buddhist pagodas, offers sweeping views of the surrounding plains. But it also holds reminders of Cambodia's tragic recent history. The Khmer Rouge used its caves as interrogation centers and killing fields. In one cave, a memorial cage holds skeletal remains of victims. Visiting with a knowledgeable local guide provides important context.
Hands-On Khmer Cooking Class
Foodies can learn to prepare classic Cambodian dishes like amok (curried fish baked in banana leaf) in a cooking class at one of the city's top restaurants, Smokin' Pot. Classes include a market tour to select ingredients and finish by eating the morning's creations. It's a fun, delicious way to dive into Khmer cuisine and take home new skills.
Riding the Bamboo Train
Adventurous souls will get a kick out of the "bamboo train" outside Battambang. Makeshift wooden carts powered by motorcycle engines zip along the tracks carrying people and goods. When two trains meet, the lighter one dismantles to allow the other to pass. Though not a destination itself, the joyride provides an only-in-Cambodia experience.
Chic and Affordable Accommodations
In recent years, Battambang has seen an influx of boutique hotels in beautifully restored French colonial buildings. Bambu Hotel is a standout, with stylish rooms featuring spa-like bathrooms and a pretty garden courtyard with a pool. Its knowledgeable owner provides tips for exploring beyond the hotel's luxurious lobby. Budget-friendly charms and genuine hospitality abound in Battambang's lodging scene.
To Sum Up
Though Cambodia's lesser-known city, Battambang offers plenty to keep visitors enthralled. Its culinary creativity, architectural treasures, natural beauty and remnants of the past create an alluring atmosphere that makes time spent here well worthwhile. Those looking to experience a slice of authentic Cambodia beyond the tourist trail will find Battambang's understated charms truly rewarding.